Puuurr-fect new cat owners! Litter box woes are officially over with the Michu XXL Container Cat Litter Box!

Whether you're housing a regal feline or a pint-sized puppy, Michu's king-size litter box has you covered. It boasts towering walls so your kitty can do their business in peace. And if your furball has a green (or should we say yellow?) thumb, the high wall design keeps the funky smells and messy spills at bay.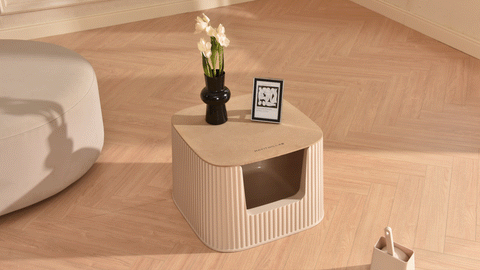 But wait, there's more! The Michu king-size litter box comes with a matching royalty red carpet as an optional litter mat to reduce trailing on your floors. And to make things extra convenient, we've thrown in a bonus scoop to keep things nice and tidy.
Here's a quick rundown of the benefits you'll get with the Michu Container Cat Litter Box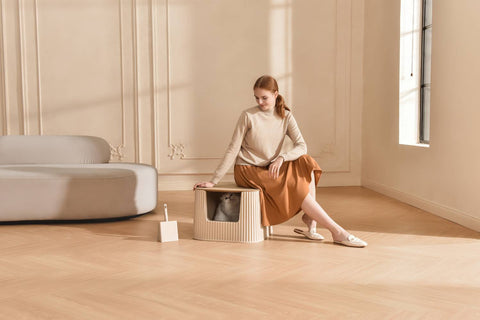 More than a cat litter box
The XXL Deluxe Cat Litter Box With Lid is designed to enhance the functionality of your XXL cat litter box. Crafted from high-quality composite wood, this lid serves as a versatile addition to your cat's environment. It conveniently fits on top of the XXL cat litter box, providing a dedicated space to store cat litter, accessories, books, and more. Not only does it offer storage solutions, but it also addresses odor control concerns effectively. 

King-size
Fits all breeds of cats and small- to medium-sized dogs, offering plenty of room for your pet to do their business.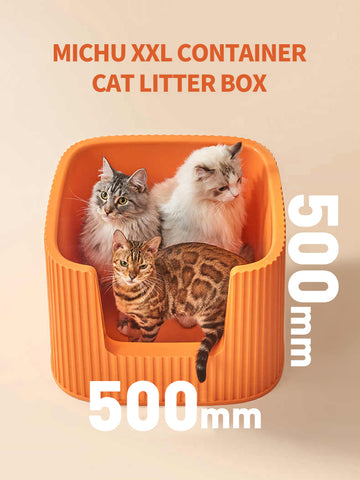 Anti-High-Peeing Cats
Michu's high walls provide unmatched privacy and protection.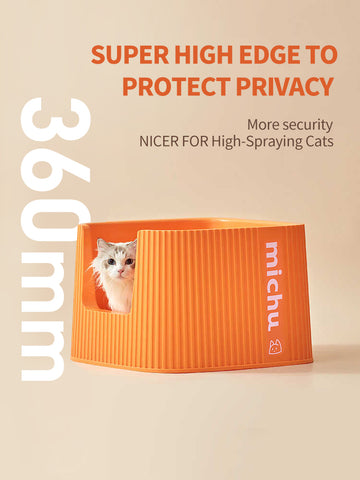 Sleek Modern Design
Made with clean, elegant colors and stylish design to easily fit any interior décor.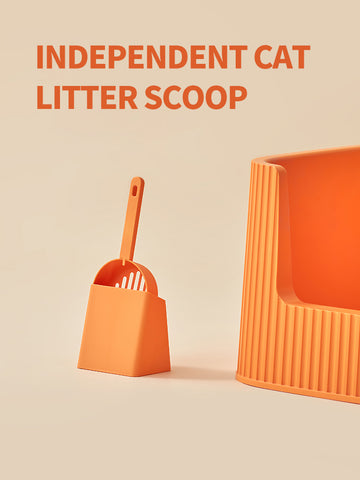 Stress-free Solution
The Michu XXL container saves you hours of cleanup, spills and messes that come with having a feisty big cat.
Extra Convenient Bonuses
The Michu Large Litter Box includes a matching large scoop and an optional highly absorbent cat litter mat to reduce kitty trails.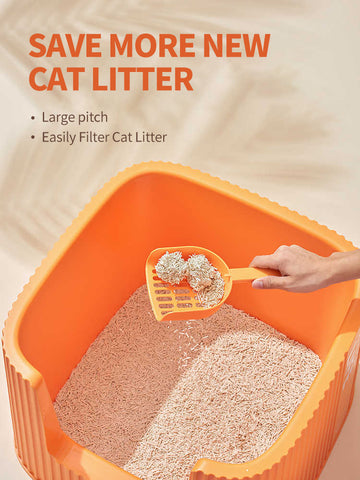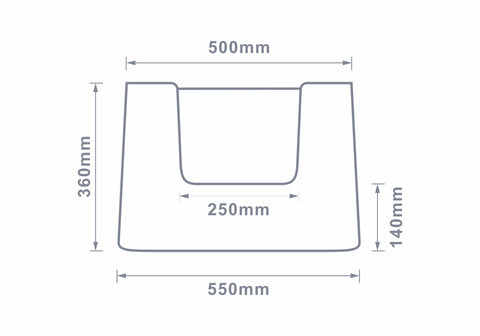 So, what are you waiting for? Order your Michu Container Cat Litter Box today and let your furry friend live like royalty!