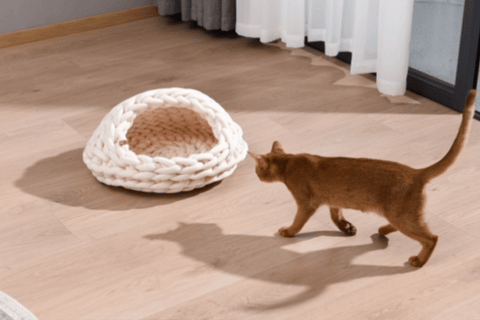 Experience unparalleled luxury and comfort for your beloved feline with the Michu Comfort Cat Nest. Handcrafted with meticulous attention to detail, this opulent cat retreat offers a blend of elegance and coziness, providing your furry companion with a haven they'll adore. Designed to pamper your pet in style, the Michu Comfort Cat Nest is the epitome of refined indulgence. So why wait? Treat your cherished feline to the ultimate comfort and sophistication they deserve - shop now and make their dreams come true!
Unique Dumpling Shape
This cat bed boasts an adorable and eye-catching dumpling shape that adds a touch of elegance to any room. Its design is not only visually appealing but also provides a cozy and secure spot for your feline friend to curl up and relax.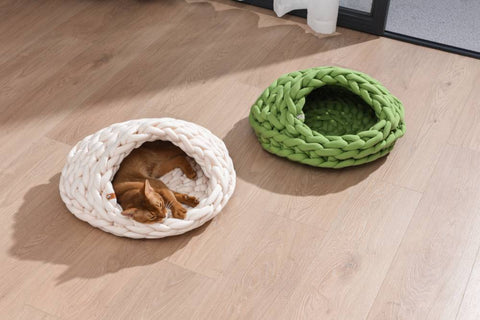 Comfortable Hollow Cotton Filling
The cat bed is filled with premium hollow cotton, creating a plush and comfortable sleeping area for your cat. The hollow structure offers excellent insulation, ensuring warmth and coziness during colder seasons.
Handmade Woven Craftsmanship
Crafted with utmost care and attention to detail, each cat bed is meticulously woven by skilled artisans. The handmade touch ensures a high-quality product with a unique character, making it a special addition to your pet's living space.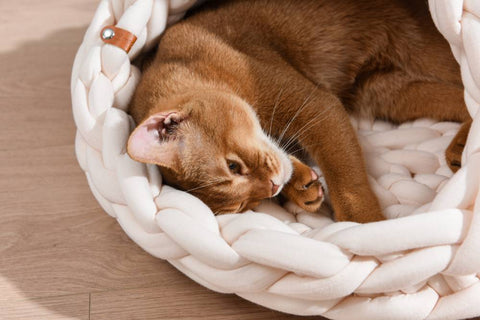 Durable and Easy to Maintain
The cat bed's construction is durable and designed to withstand your cat's playful antics. Additionally, it's easy to clean and maintain, ensuring long-lasting comfort for your furry companion.
Cat's Favorite Hideaway
Cats naturally seek out small, enclosed spaces for security and comfort. The dumpling shape of this bed provides an inviting hideaway that satisfies your cat's instinctive need for a secure and private resting spot.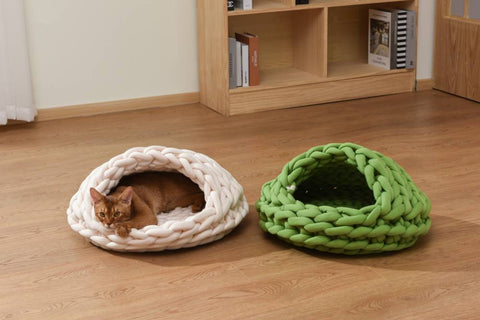 Michu cat bed offers not only a visually appealing dumpling shape but also provides superior comfort with its hollow cotton filling and excellent craftsmanship. Handmade with love, this bed is the perfect gift for your feline friend, offering a cozy sanctuary for them to nap and unwind.
Colour:Daisy White/Avocado Green
Material:Hollow cotton
Weight:1.8kg
Cat Size: Suitable for cats up to 5kg
100% Handmade