Let Your Cat Lounge in Style with Michu Hidden Cat Furniture
Looking for a stylish and functional solution to hide your cat's litter box? The Michu Hidden Cat Furniture is the perfect choice. This wooden pet house doubles as an end table and is large enough for most cats and litter boxes. Its elegant design ensures it will seamlessly blend into any room in your home. Order now and enjoy a beautiful and functional addition to your home decor!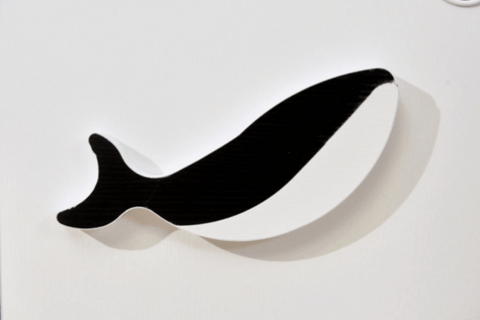 Multi-functional Furniture That Can Handle the Heaviest of Cats!
And get this - it's not just a litter box enclosure. It's a multi-functional piece of furniture that can be used as a coffee table, side table, or even a place for your cat to perch and watch the world go by. Plus, with a maximum load capacity of 90kg, it can handle even the heaviest of cats.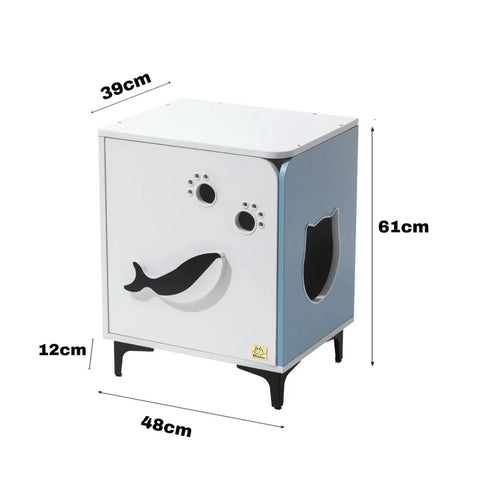 Rock-Solid Construction
Our hidden cat furniture is built to last, with a high-quality engineered board that can stand up to even the most rambunctious kitties. Plus, with a scratch-resistant and waterproof white vein finish, it means this furniture stay in a pristine condition for years to come!
Purr-fect Privacy for Your Feline Friend
Michu Hidden Cat Furniture provides them with their own private washroom to hide and do their thing with ease. And with the litter box on one side and a litter-catching area on the other, you won't have to deal with pesky cat litter scattered around your house anymore!
A-Door-able Cat Access with a Personal Touch:
Your cat is royalty, and they deserve the freedom to come and go as it pleases. That's why the Michu Hidden Cat Furniture comes equipped with a decorative cat door that opens up to their own private sanctuary. And for those times when you need to make some changes, simply open the hinged door to insert a cozy bed or litter box.
Hassle-free Cat Care Made Easy:
Taking care of your furry friend shouldn't be a hassle, and with the Michu Hidden Cat Furniture, it's anything but! The cabinet doors and lock on the front of the pet house make it a breeze to scoop the litter daily and store cat food more conveniently.
Private Bathroom, No Waiting:
With a hidden litter box, your furry friend can finally do their business in peace, without any prying eyes. You can even prepare a room with a small pet bed to transform it into the ultimate kitty retreat.
So why settle for a boring litter box when you can have a private bathroom and a cozy bedroom all in one?
Color: Blue & White
Item size: 48*39*61 cm
Package weight: 14 kg
Package size: 52*13*50 cm
Loadable: Up to 90kg