Perfect for Multi-Cat Homes
Michu Multi-Cat Family Haven is designed to cater to the needs of households with multiple feline companions. It offers ample space and entertainment for all your furry friends, ensuring a harmonious and joyful environment.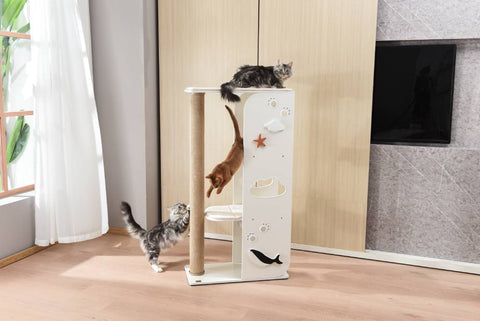 Unparalleled Stability
Crafted with high-quality materials and a robust construction, this cat climbing frame guarantees unmatched stability and durability. Your cats can play, scratch, and climb with confidence, knowing they are safe and secure.
Endless Versatility
This cat climbing frame is not just for your pets' enjoyment! Its ingenious design allows it to serve multiple purposes. Use it as a climbing structure to keep your cats active and engaged, or effortlessly transform it into a stylish shelf to showcase decorations and trinkets.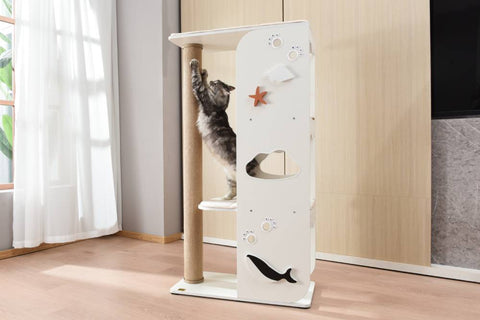 Aesthetic Home Decor
Our Multi-Cat Family Haven isn't just a practical addition to your home; it's a statement piece that complements your interior design. With its modern aesthetics and sleek finish, it adds a touch of elegance to any living space.
Easy Assembly and Maintenance
Setting up the Multi-Cat Family Haven is a breeze, thanks to the straightforward assembly instructions included. Moreover, its easy-to-clean surfaces ensure that maintaining a tidy and hygienic environment is hassle-free.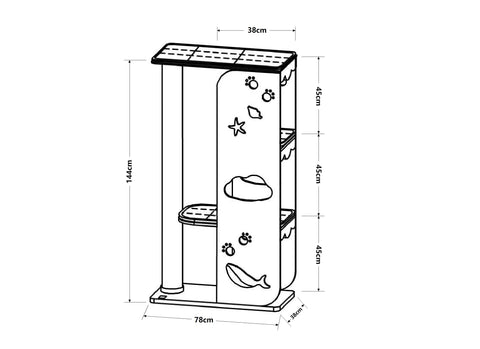 Bring joy, versatility, and sophistication into your multi-cat household with the Multi-Cat Family Haven - the perfect blend of a sturdy cat climbing frame and a decorative shelf.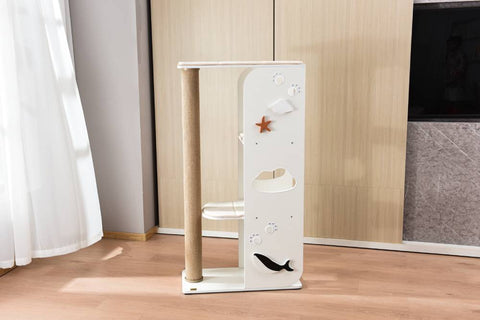 Package size:

 149

*13.5*54.5 cm